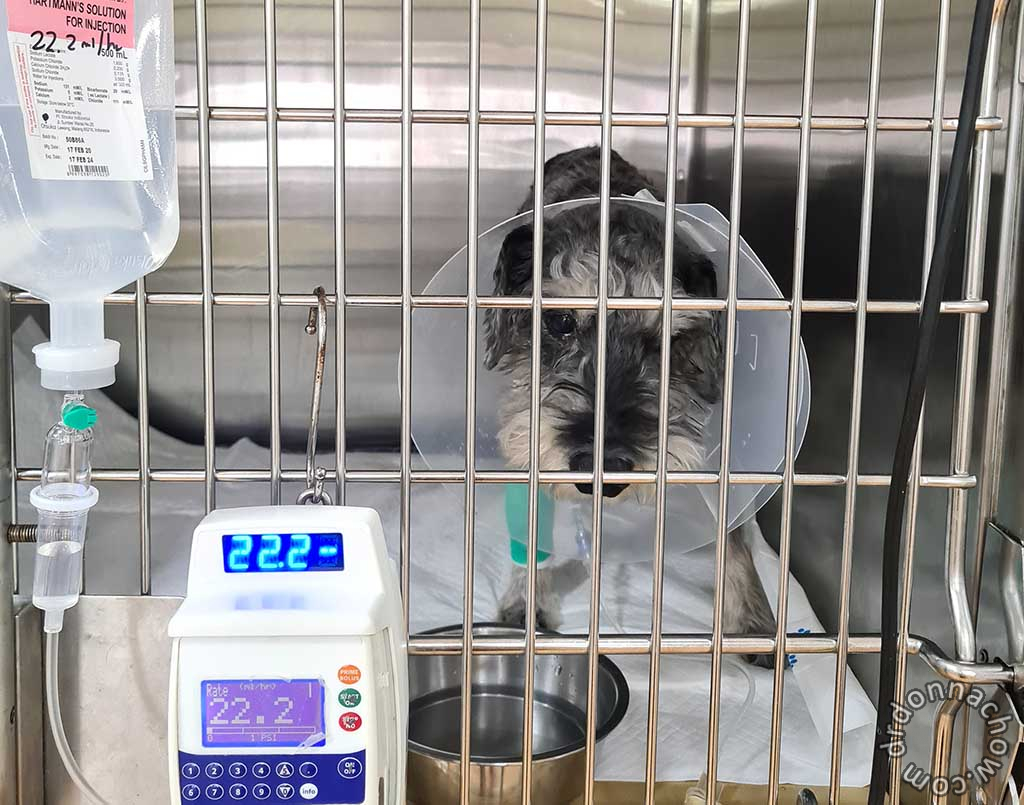 After one week of pin drop silence, I finally received a phone call from a representative of Mount Pleasant Veterinary Group. She told me her name was Bessy and she has just started her new role at Mount Pleasant not long ago on the 1st Jan. I expressed my surprise that Mount Pleasant is unable to send a senior representative or Ah Bee's regular vet (Dr Keshia Beng) to speak to me about his case. Nonetheless, I carried on the conversation, hoping to find out more.
The failed eye surgery at Mount Pleasant…
I found out that Dr Heng Yee Ling – the vet who operated on Ah Bee, was not an eye specialist by training. We were poorly informed about this from the beginning. We had expected that it would be done by someone qualified to perform an eye surgery, given that a failed outcome has serious implications. When queried on the success rates of cataract surgery within Mount Pleasant, she is unable to give any answer.
One of the regulatory role that AVS can do is to monitor poor surgical outcomes and have an open case discussion with vets on how to improve skills and processes.
What happened to Romeo?
The Romeo dog who has been prescribed with pimobendan did not get his discharge medication. He was admitted during that time when Ah Bee was discharged. I am left puzzled why the counter staff prepared Romeo's medication when he was not supposed to be getting it. If this careless attitude prevails amongst Mount Pleasant staff, how can we be sure that the same does not happen during admission? When the pets are warded, they do not have a voice and we would not be aware even if wrong medicine is given.
During my visit, the ward staff was clueless about Ah Bee's condition and have to refer to computer records to see what investigations were done and what treatments were given.
What can be done better?
I explained to Bessy that I was disappointed after Ah Bee developed both eye and ear infection following a hospitalization at Mount Pleasant. She is unable to tell me what admission protocols they have in place to ensure our pets are properly cared for. She was completely new to her role and has not observed their work processes.
I feel this really reflects badly on Mount Pleasant because they have sent a new soldier to bear the fire so that their job of reaching out is done.
This short 30-minute conversation has left me with more questions than answers. Obviously, multiple care lapses have occurred that leads to Ah Bee's tragic end. We were just unfortunate to fall victim to a system where more regulation needs to be done.
Prevent pet death due to irresponsible vets – Regulate vets today.
Let Ah Bee's early demise help to leave a legacy to improve pet welfare in Singapore.