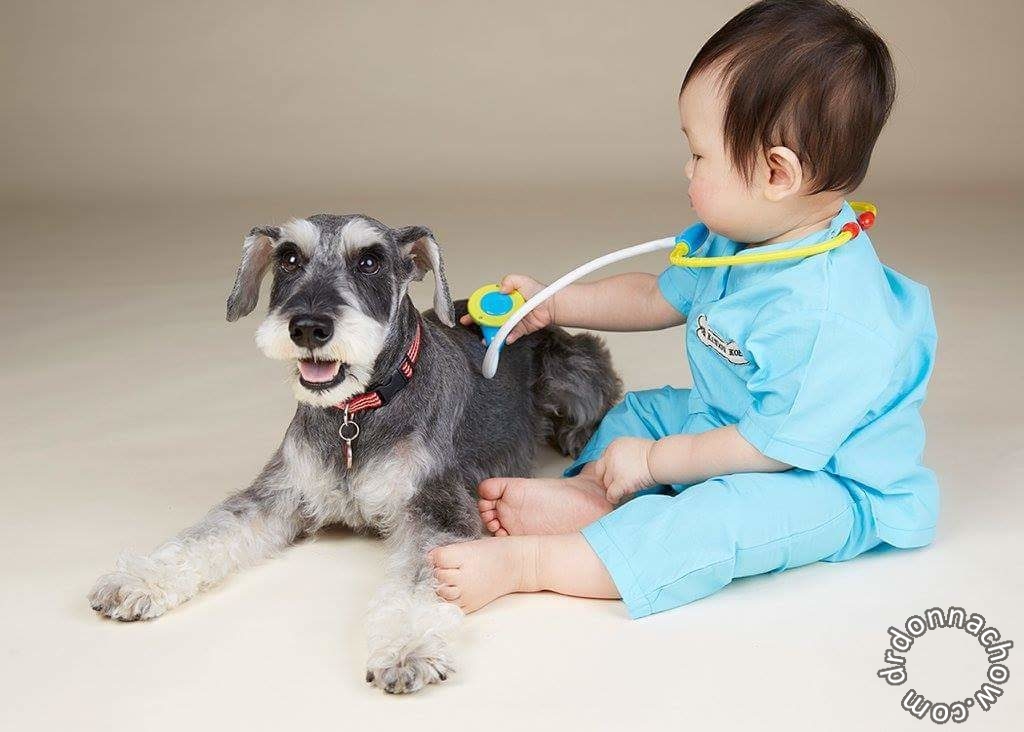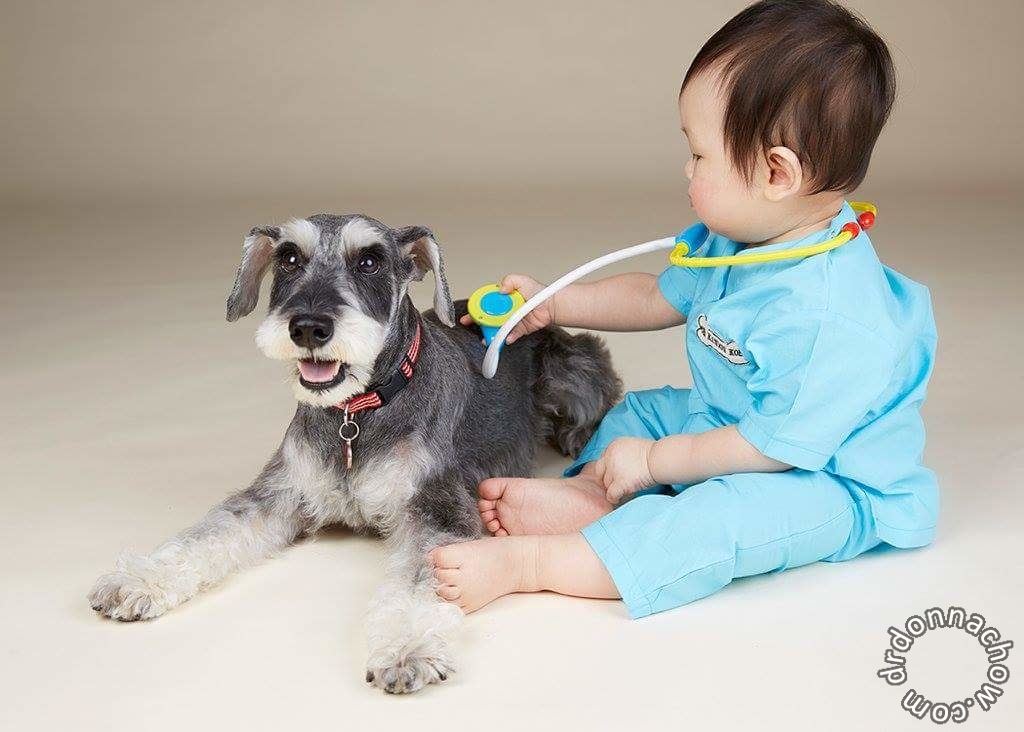 Over the past few weeks, I have received many words of encouragement from pet owners who have shared their personal unfortunate vet encounters with me. I know I am not alone in this situation. Therefore, I have started the online petition to push for better regulation in veterinary care.
On the ground, vets feel that they are being regulated by AVS. If pet owners have any grievances, we should complain to AVS for investigation. This is not what we wanted. AVS is at most an authority to regulate the licensing of vets. As pet owners, we want an independent and neutral council to review our cases and prevent recurring incidents from happening.
We know vets are human as well. And humans make mistakes. Most of them started their careers in animal medicine wanting to make an impact to the lives of animals. Errors of judgement may occur due to their heavy work schedule. We want them to know that these systems need to change so that future mistakes can be prevented and kept to the minimum. A positive mentality is essential for a better road ahead. Self denial is not.
I am now inviting pet owners to submit their stories to me so that we may band together to make our voices heard. With your contribution, I hope we can identify areas which are lacking and made a formal proposal to the ministry. Together, the pet community can come together to raise the standards of animal welfare in Singapore.
If you are ready to share with us your story,
Write to me at donnacyk@gmail.com with your pet's name as the subject title.
Please include your real name and contact number (this will not be published but kept as reference so that we can contact you for any clarification)
Do note that we will omit the name of the vet / practice for this purpose
Describe the care lapse you have encountered eg misdiagnosis, treatment delays, medication error etc
If you have made a formal AVS complaint, please share your outcome with us
Do note that I reserve the right to select stories for publication on this blog and edit your story for length and clarity.
We will collect your stories to highlight to the ministry that it is time to make changes so as to ensure a better future for our pets. 
Story (1) Trixie – Failed eye surgery by a non-specialist
Trixie underwent cataract surgery under a vet who was introduced to us as an "eye specialist". She was able to see after the surgery for only one day before she started to bump into furniture at home. We brought her back to the "eye specialist" who then informed us that Trixie had an infection. She was subsequently blind.
We did not give up and approach other vets for help. During our conversation with them, I was told that the vet who operated Trixie did not have the qualifications of an "eye specialist" despite being marketed as one by the veterinary group. We were shocked and disappointed. We complained to Nparks about this vet but they informed us that nothing could be done. We were supportive of better regulation of vets because we believe that Trixie is not the only victim who suffered under the hands of this vet.
Editor's note: There are a few issues to this incident. First, the vet is mis-represented to be an eye specialist to the pet owners. Second, the success rates for this type of surgery under a non-specialist needs to be investigated. And thirdly, post operative management of complications may be suboptimal. Pet owners should have a choice not to proceed with an elective surgery if the negative outcome is much undesired. The authorities need to address these areas to prevent future mishaps.
Story (2) Muffin – Failed cataract surgery by a non eye specialist
Muffin is our 8 year old Cocker Spaniel and we scheduled a cataract surgery for him under the impression that he would be operated by an "eye specialist". We had a review 3 days after the surgery. During the consultation, there were no indication of any complication. However, on day 5, we noticed his eye was red so we emailed the vet regarding his condition. There was no reply. Management of his eye was the same at each review at 1 month and 2 months post surgery. His eye condition did not seem to improve. There were no other reviews. At 7 months post surgery, Muffin started to develop a droopy, red and cloudy eye and we were concerned. Since his surgeon was not in Singapore, we brought him to another vet for a second opinion. We were subsequently referred to the real eye specialist who has returned from Australia. She made the diagnosis that Muffin was suffering from glaucoma and his cataract eye is now blind. She also informed us that the surgeon who operated on Muffin is not a registered eye specialist. It was shocking for us to learn that as we have always thought of the surgeon as a specialist and the fees we paid were similar to that of an eye specialist. 
Editor's note: It seems very common that many non specialist in the vet industry are carrying out high risk procedures even though they are not being adequately trained for it. This is more disheartening as cataract surgery is an entirely elective surgery which can be left untreated with no life threatening consequences. Also, there is no pricing guidelines in the industry to differentiate the fees of a general surgeon versus a specialist. The post operation review is inadequate in this case and the vet did not respond to the pet owner when they emailed him about the red eye. Pet owners should be made wary of such practices so that they can make better informed decisions.
Story (3) Cotton – Post surgery complications which could be a result of negligent care
Cotton was our dog. She was diagnosed with chronic kidney disease and had to undergo surgery. She had breathing difficulty and had to be put into an oxygen cubicle after the surgery. However, the clinic staff failed to update me of her critical condition and I only got to see her during the scheduled visiting time. She passed away after spending her last 20 minutes with me. I was devastated about her demise and asked for the vet to speak to me. However, I did not get a call until 4 days later. The vet informed me that she died from fluid in her lungs and that was a complication from the surgery. I consulted the regular vet which Cotton has been seeing prior to the surgery and his opinion was that it could be a case of water load from intravenous infusion after the surgery. But I have no proof of it and the clinic would not admit to this error if it is indeed true.
Editor's note: This case further illustrates the importance of a neutral professional board to review medical records to pick out errors which may have occurred as result of negligent care. Without proper case notes documentation, we are unable to have a thorough investigation of what might have gone wrong.
Story (4) Spike – Wrong lab reports and dates reveal the lack of organization within a vet hospital
Spike was diagnosed with Immune Medicated Hemolytic Anaemia (IMHA). He was admitted to this vet hospital where I discover multiple medical and service lapses. He was labelled to have chicken allergy when he didn't. On several occasions, the clinic staff gave me the wrong lab results because they referred to the wrong patient's notes. During one emergency admission, the vet on duty told me there was no need to do blood transfusion for him but it was later discovered that she had read the wrong lab report. Another incident occurred when the vet said they could reduce the prednisolone dosage for him because his blood results were stabilizing. In the end, I discovered that the dates were wrong and his condition was not improving. We spent more than 30k treating Spike in his final 3 months but it was money not well spent. I decided to switch to another hospital but was too late because Spike didn't survive to make it for the new appointment.
Editor's note: This is a systemic issue which involves poor record keeping and lack of human vigilance. We are not sure if the right medication or right treatment is administered to the right patient. If there is no proper investigation, the hospital staff will continue the current state and perpetuate such errors. How can we as pet owners be assured that our fur-kids are given optimal care?
Story (5) Becca – Critically ill in ICU but transferred to normal ward without notifying owners
Becca was our 7 year old toy poodle. She was in good health but was randomly yelping for no reason. She underwent an X ray, ultrasound and subsequently an endoscopy at the suggestion of the vet. The endoscopy found 2 ulcers in her esophagus and decision was made to feed her via tube until her ulcers healed. However, she developed hypothermia (low body temperature) and had to be kept in ICU. During a visit, the vet told us that they would keep her in the ICU as she remains hypothermic.
The following day, we received news that Becca was found pulseless in the general ward. We were unaware they have transferred her to the general ward. It was only much later that we discovered that the vet on duty had transferred her because there were insufficient ICU beds and did not update us. Based on the vet records, Becca's body temperature remained low and unstable prior to the transfer. We question the vet's decision but the management started to get defensive and threatened legal action against us. We also found out that manpower was not sufficient at the time of Becca's passing and monitoring efforts were sub-optimal. We tried contacting AVS on this matter but have not decided to file a claim. The investigation wait of 1-2 years also seem to be rather long. We hope the vet industry can be better regulated with greater accountability to the owners.
Editor's note: Becca was a healthy 7 year old dog who was not suffering from any life threatening condition. It is with great misfortune that she underwent an elective procedure and met with a bad outcome. The decision to transfer a patient out of ICU should be made with discussion of the next of kin and proper documentation should be in place. Pet owners should also be offered the option to transfer their pet to another vet facility if the current one has limited ICU beds. 
Story (6) Kiko – Mysterious death after sterilisation
Kiko is our adopted 6 month old stray cat. We have previously sent in cats for sterilization at other vet clinics with no issues. However, we sent Kiko to this vet clinic because they have an early appointment and it was close to my home. 
2 weeks after the surgery, Kiko was breathing fast and looked unwell. I brought her back to the same vet and waited at the reception while they bring in Kiko. I overheard that there was another injured cat who was scheduled for euthanasia. Not long after, the staff came out to tell me that Kiko had passed away. I was shocked at this sudden news. I asked them if they attempted to resuscitate Kiko but was informed that she was dead when brought in. I also spoke to the vet to find out if the anaesthesia dosage used at the time of Kiko's surgery is appropriate for her weight of 2.2 kg. All the vet could tell me was that it was standard dose. I am still in disbelief that a simple procedure can claim the life of my cat. Since then, I have no confidence in going back to the same vet.
Editor's note: It is inevitable that all procedures have a risk of a bad outcome. But the vet's management of this incident leaves much to be desired. If the cat has collapsed suddenly, they could have attempted resuscitative efforts unless the owner declined. It is also possible that there is a mix up if another cat is undergoing euthanasia at the same time. We were not exactly sure what has happened and a CCTV footage to show us the day's events would be more helpful.
Story (7) XiaoHei – Wrong use of medication on a dehydrated pet
Xiaohei is our 8 year old cat who has been diagnosed with stomach cancer. He was admitted to the vet due to a loss in appetite and appeared dehydrated. He was put on IV fluids with frusemide (a potent diuretic) at the same time. He underwent a thoracentesis to drain fluid from his lungs but during the procedure, 8 ml was drained out. No cancer cells were detected. I notice that his condition deteriorate when he was given frusemide and each time he was taken off it, he became slighter better. I question the vet on the use of frusemide on him since he was dehydrated, with little fluid in his lungs and he didn't have any cardiac or kidney issues. However, the vet kept reassuring me that it was alright and asked me to continue with it. After he was discharged home, he started to develop bouts of seizure attacks. I suspected that this was due to the electrolyte imbalance caused by frusemide. Blood test reports supported the fact that his serum potassium dropped from baseline of 4.4 to 3.4 and this was made worse by frusemide. Xiaohei did not have any history of seizures in the past. A consult with another vet agreed that frusemide should not be used in a cat with dehydration. He was also prescribed with oral steroids which could worsen the side effects of frusemide. Xiaohei passed away shortly after.
Editor's note: In this case, there is a mismanagement of the patient's condition which leads the owner to suspect that wrong treatment is given. This was further reinforced by a visit to another vet for a second opinion. Unfortunately, it is too late to reverse the events for Xiaohei. The owner wrote in to AVS to complain against the vet but the case was dismissed with no satisfactory response.
Story (8) Blackie – Delayed diagnosis of dehydration
Blackie is our 8 year old bunny who underwent a major surgery to remove a lump and an overgrown tooth. The surgery went well but upon discharge, Blackie was not eating and started to develop diarrhoea. I brought her back to the vet to see if anything could be done. Unfortunately, the vet who operated on Blackie was not around. The junior vet told me that Blackie was not dehydrated and need not be on subcutaneous fluids. She was given an injection to help with her gut motility on top of her post operation antibiotics. The same evening, Blackie deteriorated quickly and I had to send her to the animal hospital. Upon admission, the staff informed me that Blackie was so dehydrated that they were unable to draw any blood from her. I was shocked that the earlier clinic had missed the diagnosis of dehydration and by the time she was admitted it was too late. The clinic staff also did not update the vet about her condition after the operation when I brought her in. They are not helpful and had no sense of urgency.
Editor's note: There is much to learn from this incident as most clinics operate as a team. The frontline staff needs to be familiar with the clinical signs of dehydration and to escalate to the vet who needs to see the pet if she is not doing well after the surgery. When such medical lapses occur, there is a need for a thorough investigation so that mistakes do not get repeated again.
Story (9) Bubbles – Fluid in lungs after hydration therapy
Bubbles has a history of pyometra (pus in the womb) and underwent surgery 8 months ago. She started developing bloody stools on the eve of Chinese New Year and our regular vet was closed. Thus we brought her to another vet for consultation and his impression was acute food poisoning and she was prescribed with oral antibiotics, probiotics and stool hardener. She was also given subcutaneous fluids to help with her hydration. However, she deteriorated over the next 2 days and we had to admit her to the hospital. On admission, bloods showed she had acute kidney failure and pancreatic enzymes were elevated. She was given IV fluids to help her bring her levels down. Over the next few days, her condition worsened and she started having breathing difficulties due to having fluid in her lungs. She was also not treated with oxygen therapy. She was in a bad state when I visited her in the hospital – not responsive and with blood in her teeth (presumably from bleeding gums). We transferred her to another hospital but her condition continued to deteriorate rapidly and she passed away within 5 days of the onset of her diarrhoea.  
Editor's note: It seems very common for pets to undergo fluid therapy  when they fall sick and are dehydrated. In this case, fluid monitoring may be inadequate that leads to fluid overload in the lungs. The pet owner in this case was upset that her otherwise healthy pet deteriorated quickly under medical care when she was being treated for a seemingly mild case of diarrhoea. Also supportive measures in the form of oxygen therapy was not offered when her pet is having difficulty breathing.